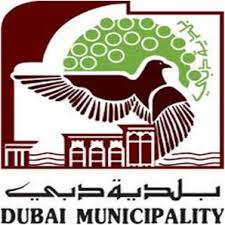 Company Registration in Dubai Municipality-Register your Company In Dubai Municipality
Traders and other commercial Company who are importing food,Cosmetics Detergents ,Chemical  and products related to health or environmental need to register their company in Dubai Municipality for the clearance of their goods.The requirements are very simple,Company Must hold a valid commercial/trading license issued by the Authorities.
Require Documents For Company Registration In Dubai Municipality
Valid Company License
Passport Copy of Manager
Visa Page Copy
Sponsor ID copy
Post Box Number
Office Location Details
Telephone and Fax Number
If you find any problem regarding Company Registration In Dubai Municipality or Clearance We, at AL MADINA AL KHADRA Cargo Clearing Services LLC, provide all the following services:
Sea & air import shipment clearance
Company Registration In Dubai Municipality
Personal vehicle and personal house hold clearance
New and renew import code
New and renew custom card
Arrangement transportation for air & sea shipments
Company registration in Dubai municipality
Item registration in Dubai municipality
Food stuff clearance
Shipment Clearance
Cargo Clearing Dubai
Vehicle Statistical Report (VCC) for Gulf
Import/Export Statistical Report (VCC) for Gulf
Kindly contact:
Rana Shahid Shahzad
Phone +971 55 37 937 14
Email: dubaicargoclearing@gmail.com
www.customclearingdubai.com
Al Madina Al Khadra Cargo & Clearing Company LLC
Tel:+971-55-3793714
P.o.box 251608. .Office 401B 4th Floor AL NOKHITHA BUILDING. AL KHALEEJ ROAD NEAR HAMRIYA PORT DUBAI UAE.