How to Link VAT TAX REGISTRATION NUMBER (TRN) Number With Dubai Custom Code?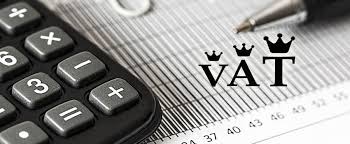 Department Of Federal Tax Authority (FTA) and the Department of Customs are working Together  to collect Value Added Tax on the import of goods. All the businesses registered under VAT should provide the Tax Registration Number (TRN) to the customs department in the process of clearing their Import Goods.
There are Three Options Available To link your TRN with Customs Code
1- Customs Registration Number in FTA Portal
We can update the Customs Code in your FTA Profile. Login to FTA's e-Services portal using your login User ID and Password and update the Customs Code After upload The NOC of Customs code from.: https://eservices.tax.gov.ae/en-us/
2- Through Import Declaration Form
While  submitting the Import Bill Of Entry Form VAT301, the Customs Code will be updated in Customs System. Below are steps to complete the Import Declaration Form.
1-Login to the FTA's e-services portal using the username and password linked to your TRN
2- Navigate to the VAT tab on FTA e-Services Portal and click on "VAT301 – Import Declaration Form for VAT Payment"
3- Mention the port of entry, customs declaration number, declaration date and then click 'Fetch associated registration number' to auto-populate the TRN number.
4- Complete the declaration process and submit the form.
The FTA will update the customs declaration at the customs department that the VAT payment has been completed.
3- Through Customs Department.
You can provide the TRN to the customs department office. The customs officer will verify the TRN Once the officer verifies the customs department can update it in system.
If you find any problem regarding TRN Linking With Customs Code We, at AL MADINA AL KHADRA Clearing & Cargo Services LLC, provide all the following services:
Sea & air import shipment clearance
Personal vehicle and personal house hold clearance
New and renew import code
New and renew custom card
Arrangement transportation for air & sea shipments
Company registration in Dubai municipality
Item registration in Dubai municipality
Food stuff clearance
Shipment Clearance
Cargo Clearing Dubai
Vehicle Clearance Certificate (VCC) for Gulf
Import/Export Statistical Report (MAQASA) for Gulf
Kindly contact:
Rana Shahid Shahzad
Phone +971 55 3793714
Email: dubaicargoclearing@gmail.com
Al Madina Al Khadra Clearing & Cargo Service LLC
Tel:+971-55-3793714
PO BOX 251608. .Office 401C 4th Floor AL NOKHITHA BUILDING. AL KHALEEJ ROAD NEAR HAMRIYA PORT DUBAI UAE.